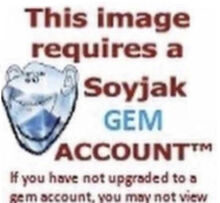 Bira is the currency used in the Baklava Solar System. It is used by all planets and can be earned in various ways. A character can buy things for bira at any shops across the solar system.
Bira can be earned by winning battles or selling items. They can also be earned by finding treasure chests which are scattered across the solar system. Some of these chests hold bira. Pyrites in particular can be sold for a lot of bira. In battles, the tougher the boss, the higher amount of bira will be earned.
Bira can be used to buy things from gummy frogs to wakey tails to cat ears. The rarer the item, the more bira it will cost.
Ad blocker interference detected!
Wikia is a free-to-use site that makes money from advertising. We have a modified experience for viewers using ad blockers

Wikia is not accessible if you've made further modifications. Remove the custom ad blocker rule(s) and the page will load as expected.