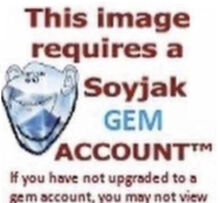 Starsigns are the types of magic that a magician can practice. There are seven types of starsigns that are mentioned in the game; Earth, Wood, Wind, Fire, Light, and Dark. Each member of the party is associated a starsign, except for the Hero/Heroine, who can choose between Light and Dark.
Party Member's Starsigns
Edit
In Magical Starsign, each member of the party is associated with a starsign's magic. Who is associated with which goes as follows:
Each starsign is also associated with a planet in the Baklava Solar System.
Creatures
Edit
Here are the following creatures associated with certain starsigns:
Hearty Dog
Bellcharm
Prettyboy
Loverboy
Cuckoo Claxon
Ma Cherie
Brainboxer
Bad dad
Angelder
Golden Bat
Marilyn
Psychoboxer
Masked Devil
Requiel
Reversio
Rainbow King
Cosmic Rider
Zap Hound
Oldfangel
Erilyn
Zap Raccoon
Bellber
Space Police Trooper
Space Police Major
Panic Alarm
Space Warden
Gummy Giant
Pumpkrone
Sheepdevil
Emotepillar
Ghoul Dog
Hoody Devil
Galcium
Dark Warrior
Mummy Dog
Mummy Dog
Bonebox
Dog Master
Dog Trainer
Phantom Jar
Meatmaul
Tin Swordsman
Hodmedod
Grizzly Goat
Meloniac
Goblin Dog
Spearschrank
Grim Barber
Reversio
Beezleboar
Nightmop
Graver
Armagel
Piskapok
Pooka
Dab Hasnel
Equillekrew
Bone Warrior
Witch Waif
Shadra
Choker
Skylancer
Funguroach
Rairbit
Anisoptera
Slashback
Boomeranger
Airpony
Hybrena
Happiloon
Wanderanger
Feather Vane
Pandemon
Shyclone
Horus
Manmoo Rider
Condemned
Haroeris
Clockwork Goat
Gazellebear
Short-fuser
Whimsy Bolt
Balloonfish
Dust Punisher
Mud Jammer
Soldier Ant
Magician Ant
Meteorn
Buffalope
Hoody Thing
Punkasaur
Cabong
Eggkeeper
Sarcophagoul
Gobbler
Unihorn
Monster Chest
Bagong
Smiley Leech
Wood Warrior
Pegmafly
Coldling
Dirtling
Dustling
Elder Dragon
Boogaclops
Planetern
Faded Stone
Peewee
Sand Carrier
Securitron 1
Securitron 2
Securitron 3
Bagagong
Juniperil
Broot
Mossling
Gold Sneakbug
Spriggan
Sneakbug
Cuddlemunk
Floranha
Spiny Nut
Crocobusker
Elder Beetle
Swinger
Goateesaur
Stabby Nut
Trillobiter
Bwahahaboon
Forest Eel
Woodschrank
Leafwich
Weed Devil
Scare Crow
Jamari
Grample
Fallwhich
Treehemoth
Gnocchalien
Totem Bomb
Elder Tree
Spiky Nut
Chippermunk
Sniffles
Merlechaun
Atomic Firebat
Guyclops
Lava Lumpling
Fireclaw
Gurglegut
Ember Jackal
Permalava
Foul Fly
Swurly
Mechanibex
Brawliflower
Pigeonator
Stag Lizard
Charred Tree
Rainboar
Scorchberry
Mossworm
Sacrificer
Firebelcher
Violent Joe
Ant Noble
Crabador
Magic Dummy
Hot Lava
Bat Noble
Ice Chunk
Frozen Coral
Squid Mage
Seapony
Umbrelloon
Permafrost
Curtain Fish
Frigitad
Waniwango
Bloaterfish
Sealing
Wendigo
Horned Maimai
Hangfin
Husked Maimai
Seagulper
King Crab
Sea Cucumber
Ad blocker interference detected!
Wikia is a free-to-use site that makes money from advertising. We have a modified experience for viewers using ad blockers

Wikia is not accessible if you've made further modifications. Remove the custom ad blocker rule(s) and the page will load as expected.